Sideranch Inc. is a company that creates all types of
content by utilizing the excellent know-how of manga.
Kodansha, Shueisha, Shogakukan, KADOKAWA, GAKKEN HOLDINGS, IKEDA PUBLISHING, MdN corporation, EARTH STAR Entertainment, ICHIJINSHA, SB Creative, NHN comico, PHP Institute, GENTOSHA COMICS, CORE MAGAZINE, Cosmic Publishing, SHUFUNOTOMO, SHINSEI Publishing, STARTS PUBLISHING, SEIBUNDO SHINKOSHA Publishing, SEKAI BUNKA PUBLISHING, TAKARAJIMASHA, TAC PUBLISHING Group, CHUOKORON-SHINSHA, Natsumesha, NIHONBUNGEISHA, BUNKASHA, BUNGEISHUNJU, Kawade Shobo Shinsha, Hayakawa Publishing, Hobby Japan, POPLAR Publishing, Mynavi Publishing More than 50 companies!
Entertainment Company Clients
Sanrio Entertainment, Toei Company, SQUARE ENIX, MIXI GROUP, DELiGHTWORKS, Sony Entertainment, CAPCOM, GungHo Online Entertainment, SEGA, GMO Gamepot, HEROZ More than 40 companies!
Even though we cannot share, we have accomplished so many other works!
Excellent Know-how in Manga Production
Our company is in charge of the official book of the digital manga production software CLIP STUDIO PAINT.
We have all the know-how of manga, from the basics of manga production to the latest methods and digital compatibility.
Expanding the Future of Manga
In addition to creating them as books, manga manuscripts can be developed in various forms.
In addition to website distribution of manga in various formats; manga videos, manga translation, webtoon, etc. can all be developed in-house.

Book Publishing for 10 years
We work with many publishers, but we are a publisher as well. We are among the few publishers that can produce and publish manga. We love the texture of the paper so much that we are publishing elaborate books and many of which have been translated into different languages and become hits!
We are planning to publish more of our original books in the near future.
Our Philosophy: "Create Together!"
Since we make our own proposals, sometimes even scenarios and storyboards, we can produce works from the creator's perspective!
We are focusing on training new artists. We also run digital illustration courses with U-CAN, an online learning platform.
Various Types of Production
As a company, we can produce different types of work in-house.
Some of the examples are Vtuber, 3D, game characters, local character design, etc.
We can provide various projects to illustrators who have never drawn manga before.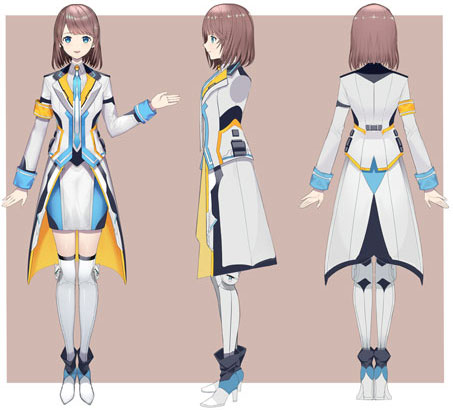 A Team Making the Best Use of Artist's Specialty
In modern manga production, the storyboard and the illustration are often separated.
At our company, we can also create a team of writers, storyboard artists, character designers, mechanical designers, and background designers based on the artist's specialty.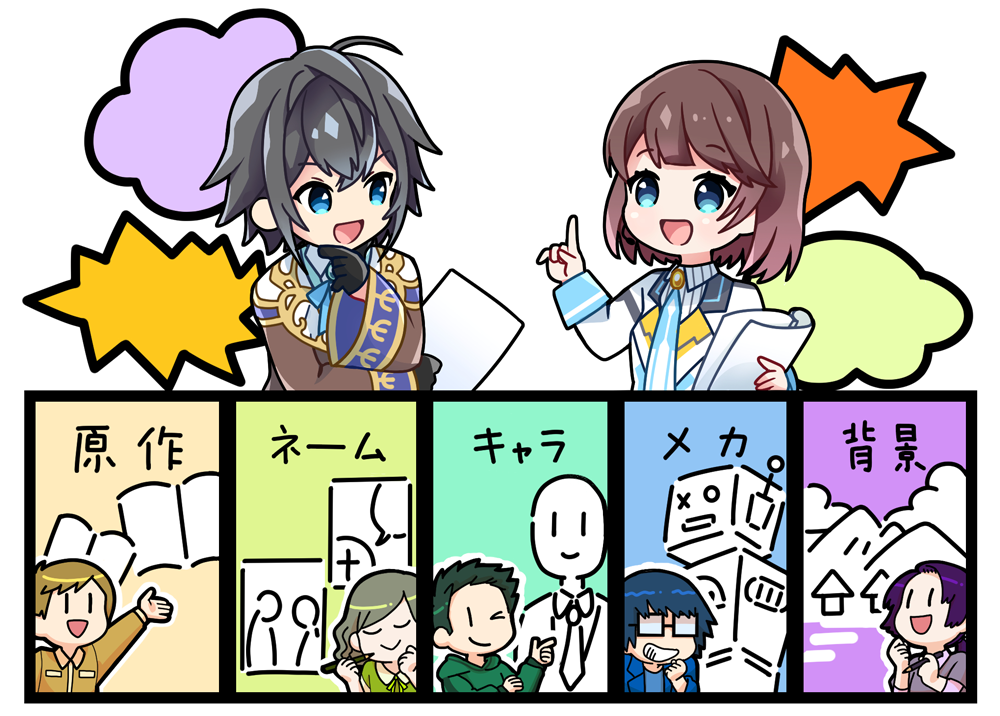 At Sideranch, we are looking for
Manga Artist / Illustrator
to work with us